Digital marketing has transformed drastically in recent few years. Today, online marketers have more options than ever pertaining to where and how to market or promote their products and services. In addition to conventional approaches such as print advertising, TV ad and direct marketing, they have many options like social media advertisement, email marketing, internet-based advertising, mobile marketing, video marketing, online marketing, social media marketing etc.
Many businesses have learned that modern online marketing ways are essential to attain better outcomes in their business. Unfortunately, there were business holders who got stuck in the middle. However, there is no one-pass formula to building a successful integrated online marketing campaign, there are different steps that companies and marketers can follow to optimize viewership. In today's digital era, an inclusive online marketing strategy can aid you reach growing numbers of prospective clients.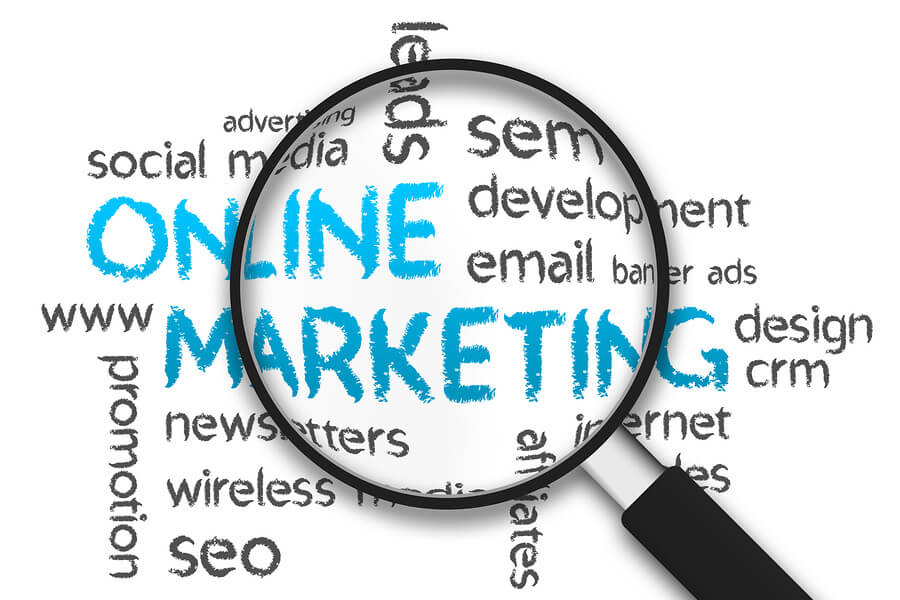 If you are you planning for great business outcomes or increased sales or if you are maintaining your status and hoping for the best, a well- planned, organized and effective digital marketing strategy can aid you to do so. It does not involve a great deal of money and but will generate traffic and sales quickly. An online advertising strategy is essential to grab the growing opportunities of digital marketing, yet many organizations do not have a well planned digital marketing strategy. Specialists of online marketing in India believe that of creating a successful and effective online marketing strategy is just like creating anything – it begins with a solid foundation. That foundation comes from understanding important online marketing activities.
Businesses of all sizes and types should adapt their digital marketing strategies to remain competitive and in forefront of their target consumers. Having no or poor strategy for online advertising means, you are missing out on potential audiences online, as vast majority of people looking for products, services and others begin their search on the web. While designing your web marketing strategy, focus on main components that aid to boost business growth and take your business to the higher level.
1) Focus on content
To grab the attention of online viewers, it is important that marketers must provide relevant information what they are looking for. The best way to do so is offering them high quality content. Content you provide customers with should be informative and relevant that engages and satisfies them. By publishing the right content at the right place and at the right time, your marketing activity becomes useful to your customers.
2) Develop your homepage visual
Online users have become impatient these days. Studies have revealed that when users visit a website, they decide in first 10 seconds whether to stay on it or not. Web users do not read complete text which means it is becoming quite difficult for businesses to give their key messages and unique offers to them. To overcome this issue, many websites are now using a mix of videos and images to easily and powerfully communicate with viewers. Visual communication is powerful as it is communicated more easily than text. Visual specific homepage enables websites to reduce bounce ratio, enhance search rankings, boost online conversions and increase sales.
3) Be Social
Social media networks were introduced as communication sources for people but these days, it has gained huge popularity in business world too. It has become a major factor which affects search engine ranking. Social networks are where most of the people spend hours and interact with friends as well as businesses. If your business is not on social networks, then there are chances that you will be out of competition and miss out on huge opportunities in business. A powerful, effective and economical way to target your audience and to strengthen your message on social media is to go for social ads, such as Facebook ads and when combined with engaging and interesting content, can considerably boost your audience and leads.
4) Develop mobile responsive website
In recent few years, a significant increase in the number of people browsing websites on smartphones and tablets has been observed. This will continue in forthcoming years too and companies can no longer avoid this shift from desktops to laptops to smart devices. Mobile friendly sites become more important when you think about the fact that 9 out of 10 mobile searches end in action. Online marketing in India is offered by professional companies which design mobile responsive or friendly website to make sure that businesses don't miss out on sales from targeted mobile visitors.
5) Multi Channel
In earlier time, businesses rely on conventional or sensible marketing strategy for consumer acquisition. But in today's online world, businesses need to be present where their potential consumers are. There are a number of channels a business requires to focus on engaging their audience. You can start by trying to recognize who is your target audience and what are the websites they spend their time on.