Google authorship is a means of telling people about the author of content on a search results page. If you search for something on Google, a list of results will come up and you will see details of authorship on some of the listings. Some people choose to add a small photograph of themselves, which is visible next to the search listing.
Google authorship also allows people to link the search listing to their Google+ profile and more detailed information about their Google+ profile is also visible, including how many Google+ circles they belong to and links to other search results, which are associated with the same author.
How do you claim Google authorship?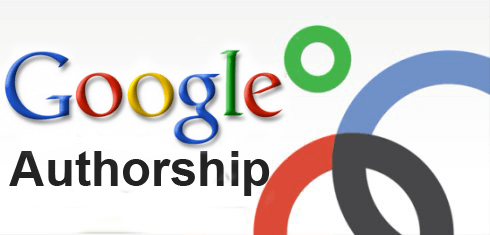 Google authorship sounds very technical but the process to claim ownership is actually relatively straight-forward. Google has a host of help pages, which talk you through the process step by step and there are also myriad Internet guides with information and advice about setting up ownership. The simplest process is to:
Check that you have an email address that matches the domain name of your website
Check that your articles and posts clearly identify the author with a by-line
Visit the Google authorship page and send in your email address; you only have to do this once and all your posts will be accompanied by your name. If you do not wish for your email address to be visible, you can change the settings to make it unavailable for others to see.
What are the benefits of Google authorship?
Google authorship has many benefits; firstly, authors are likely to stand out more in the Google search results if the listing is accompanied by a small photograph, an author name and further information about their work. If the listing stands out, people are more likely to click on it than other search results, producing a higher click-through rate; research showed that authorship can increase click-through rate by up to 150 per cent. You can also link to other works by the same author very quickly and easily, which increases reader numbers.
Google authorship is described by some as a means of branding your content; from just one simple search, users can access a whole collection of works by the same author simply by clicking on a listing with Google authorship.
Another advantage of Google authorship is that the listing becomes more visible within the page of search results; if you see a listing, which is just a web address and a single line by-line and one that has an author name, details about the author, the option to click to find more content from that author and an image of the author, you are probably more likely to go with the second option.
For authors, Google authorship is also a bonus because it elevates the search listing above results that contain unoriginal content; the original author is automatically fired to the top of the list, while plagiarised content is likely to come below. People are more likely to trust a link that belongs to a person, rather than a forum or a general website, especially if they can see that the author belongs to a number of circles and has produced a large number of other articles.
Is Google authorship worth it?
In short, yes! Google authorship is easy to set up and it has a host of benefits, both in terms as your status as a writer and your success with SEO. You can link to your Google+ profile, advertise your other work and tell people more about you without really doing much and you can also verify comments and opinions on your articles and blog content.
---
Google Authorship is dead now.. Google authorship markup is not available in web search.
Read here: http://searchengineland.com/goodbye-google-authorship-201975